#MyGivingStory: Austin Bloom
We know that every act of giving has a story behind it. Join us as we learn what moves our donors to dedicate their time, talents and financial support to changing lives within Florida.
What inspired you to start giving?
As a student in the DeVos Sports Business Management program at UCF, I spent a great deal of time volunteering at a number of different events with a variety of different organizations. It was during this time that I gained a greater appreciation for volunteering and the positive impact that it has on others in the community.
What does giving mean to you?
Giving means supporting others in need. This presents itself through a myriad of circumstances and creates new friendships through camaraderie developed through joint effort.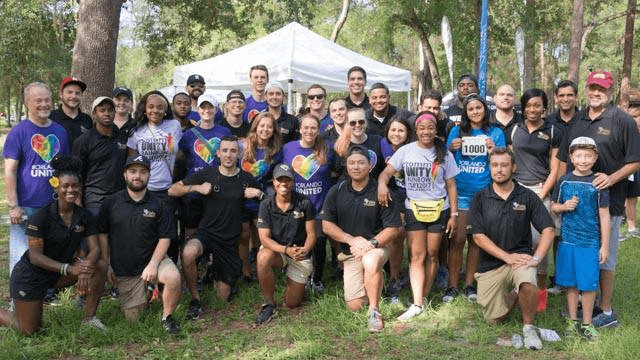 Why do you continue to give your time, talents, money, or more to your community?
Giving to the community is both rewarding and humbling. I have volunteered for efforts on behalf of families and children stricken by disease, those touched by the Pulse tragedy, helped rebuild homes devastated by Hurricane Katrina, along with a multitude of other causes. The appreciation extended, along with the life stories shared, have offered an insight that I would never have encountered but for volunteering.
What would you tell others who are looking to start giving back?  Share a piece of advice that will help them get started?
Given the power of the internet it is as simple as googling a topic you are interested in, i.e. volunteering for cancer awareness, for children, etc. There are an infinite number of causes that would be ever so grateful for your support.
Please share a favorite moment or story from when you volunteered or donated to an organization.
I spent a weekend volunteering for an event supporting families of children suffering from craniofacial anomalies. The volunteers interacted with the children while the parents attended support groups and various expert speaking events. I was reluctant to participate because of the heart wrenching nature of the deformities. I was completely taken by the joy in these children, their optimism and appreciation of being involved in the activities designed for their enjoyment. This type of experience gives rise to thought of all that we take for granted in our day to day lives, and underscores how much giving something as simple as your time can mean to someone else.
We want to hear your giving story!  Email info@ustafloridafoundation.com to be featured next.