Organizations Receive Approximately $10,000 in Community Tennis Grants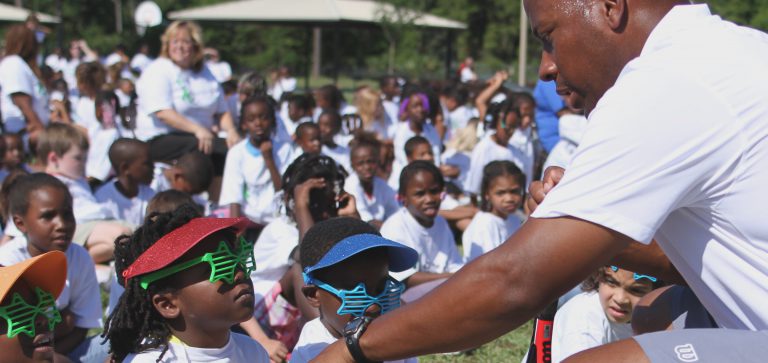 Community tennis organizations throughout the state of Florida received approximately $10,000 in community tennis grants in the month of May from the USTA Florida Foundation, the charitable arm of the United States Tennis Association-Florida Section (USTA Florida).
Recipients of grants were organizations in Holly Hill (Daytona Beach area), Melbourne, Miami, Perry (located east of Tallahassee), Tallahassee and Wilton Manors (north of Ft. Lauderdale).
USTA Florida Foundation grants offer funding for youth tennis programs, adaptive tennis programs for those with special needs, community tennis programs in economically challenged areas, along with facility assistance in the renovation, refurbishment and building of quality public tennis facilities.
"It is my hope and dream that one or more of our children will remain passionate about tennis throughout high school, college, and maybe beyond," said Kevin Bochenek of Kids in Distress, a grant recipient in Wilton Manors providing school and after-school play opportunities for at-risk children. "This award will definitely help us to continue our 'Tennis Tuesday' program. I humbly thank your organization for supporting our tennis efforts with our children."
Since 2010, USTA Florida and the USTA Florida Foundation have awarded more than $1,000,000 in grants for tennis programs serving people of all ages and abilities throughout Florida.
USTA Florida Foundation grants in May:
Holly Hill, Fla. — Holly Hill Family YMCA
Grant: For program support and adding a second Kids Tennis Club session per week
Melbourne, Fla. — Tennis by Pat
Grant: For tennis equipment for starting a Kids Tennis Club at Viera Regional Park to complement summer camp and after-school programs
Miami, Fla. — City of Miami Parks and Recreation
Grant: For tennis equipment for youth tennis, including the After School Kids Club including services for socially- and economically-challenged youth
Perry, Fla. — Boys and Girls Club of Taylor County
Grant: To introduce home-schooled students in the area to entry-level tennis using age-appropriate equipment
Tallahassee, Fla. — Finished Sports Academy, LLC
Grant: For tennis equipment for the AIM High-Tennis Play Days program
Tallahassee, Fla. — Gilchrist Elementary School
Grant: For tennis equipment for Gilchrist Elementary School physical education classes
Wilton Manors, Fla. — Kids in Distress
Grant: Equipment for "Tennis Tuesday," providing school and after-school play opportunities