Serving Up Time, Talent & Treasure: Jenna Kelly
The USTA Florida Section Foundation is governed by a volunteer Board of Directors with a wealth of experience, tremendous passion for sharing the love of tennis, and a big heart for helping people across the state. Get to know them a little better and learn what moves them to dedicate their time, talents and financial support to changing lives within Florida.
Who: Jenna Kelly
Incoming Board Position: Director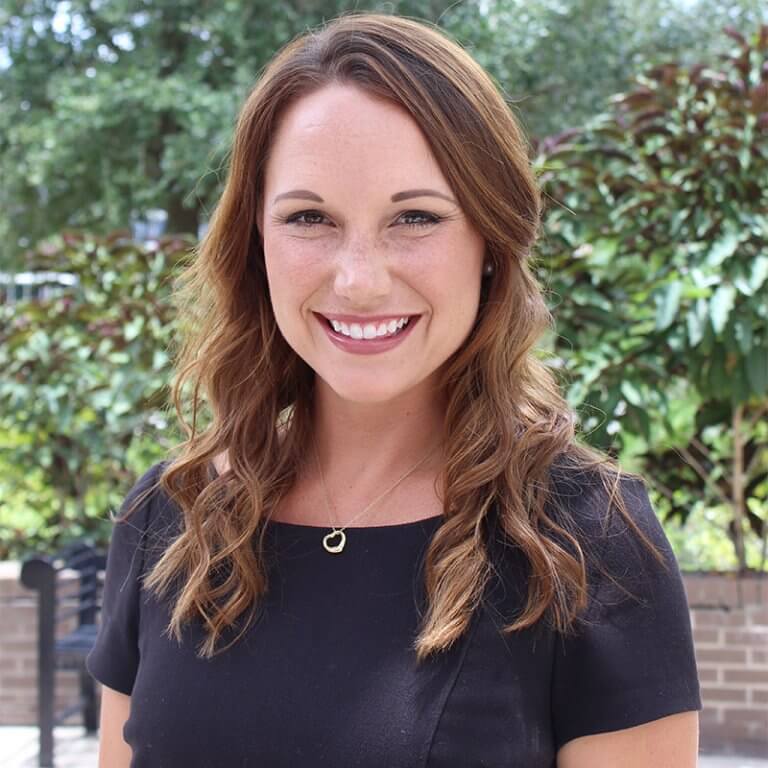 Hometown: Orlando
What drew you to apply to join the USTA Florida Foundation Board of Directors?
I am so thankful to have been given the opportunity to join the USTA Florida Foundation Board. From being a former USTA Florida junior who went through the pathway from the 10&Under all the way to competing at the collegiate level, I am driven to give back to the organization that gave me the opportunity to play the sport I LOVE! USTA Florida gave not only me, but my sister and our family, the opportunity to create lasting memories together. Serving on this board is a privilege and I am dedicated to being part of a team that strives to make a positive impact on the lives of others through tennis!
Who has inspired you in your life?
I'm blessed to have so many mentors and inspirational leaders in my life. But my biggest inspiration from early on has been my family; my parents, my grandparents and my younger sister. My grandfather was the first person to step on the court with me at the age of 3. He and my grandmother took me to USTA Florida junior tournaments (I actually won my first 'Designated' with them) and they didn't miss a single match of mine while I played at the University of Central Florida. My Pop loved the USTA – and played throughout his whole adult life. Our closest bond was through tennis – through coaching, playing, competing and watching the sport together. I will forever be grateful to him for the role he played in my life through tennis.
My parents are also my biggest inspiration. They are two of the hardest working people I know. They've taught me the values of hard work and generosity. They worked incredibly hard to give my sister and I the opportunity to train and play in tournaments. Some of my best memories are training with my sister, competing as a doubles team in tournaments and traveling to USTA Florida tournaments as a family. Our parents found ways to make it happen for us. They pushed us to be the best version of ourselves; teaching us that there was more to the game than wins and losses, but rather that our character (both on and off the court) was most important.
What about USTA Florida Foundation's mission and work really motivates you?
I am motivated to give others the same opportunity I had growing up to play the sport I love. Tennis opened so many doors for me. I've made lasting memories with family, life long friends and teammates and am now blessed to work with incredible colleagues in the sport professionally today. To me, this board is my opportunity to give back in a meaningful way. Tennis changed my life in a number of ways and I will be forever grateful. I want to do the same to create those opportunities for others.
What do you want to accomplish in your next two years on the Foundation Board of Directors?
We are all facing a unique and challenging time – a chapter we have never been through before. I am driven to work with our board to ensure tennis can continue to be seen as a safe and healthy platform for all to experience playing. I look forward to working with our team to provide not only the opportunities for our community to play, but the education and awareness of how positive our sport can be in their lives. Tennis is a lifelong sport. I have seen it with my own grandfather who played several times a week all the way up through his 80s. Now more than ever we need an outlet for positivity, happiness, and most importantly, a safe and healthy platform to create meaningful relationships. Tennis can provide all of this and more. I am excited to commit my time to a foundation that feels the same way and is determined to grow our sport and make it accessible to all who wish to play.
If you had one extra hour of free time in a day how would you use it?
Well this would be WONDERFUL! No doubt, I would slow down and spend it with my husband and family doing something active together. Maybe going for a walk with our basset hound Emma, playing tennis or throwing the football!
Would you rather have a rewind button or a pause button on your life?
This is a tough one! I think a rewind button. I have so many amazing memories, much of them tennis related with my family, that I would love to go back to and live again. For the meantime, I try to be in the moment the best that I can.
If you could visit any place in the world where would it be and why?
Making it to every Grand Slam is a dream of mine. I would love to start with Wimbledon and visit England. Australia would probably be next – outside of the really long flight!
Would you rather be without internet for a week or without your phone?
I would have to say I would rather be without the internet. It would probably do me good (outside of work responsibilities of course!) My phone really connects me with family and friends who I may not get to see often. We have great group chats that provide positivity and laughter on a daily basis that I wouldn't want to go without!