#MyGivingStory: Donn Davis
We know that every act of giving has a story behind it. Join us as we learn what moves our donors to dedicate their time, talents and financial support to changing lives within Florida.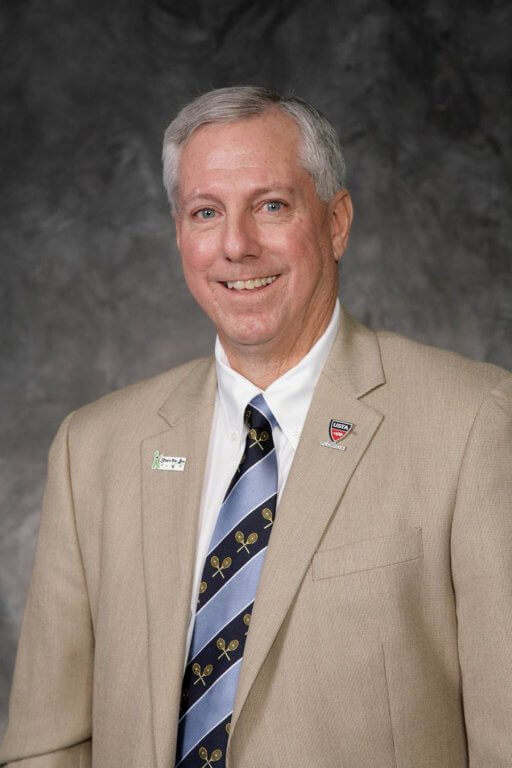 What inspired you to start giving?   
I've been playing tennis since 1962. I started on a couple of red clay tennis courts near Sinking Spring, PA. I was mentored by the fathers of some of my friends and came to love the game, even though it was not the only sport I played. I eventually played some college tennis and then became a tennis instructor at a local indoor club. I've been playing competitively ever since. About 15 years ago I realized that the better part of my playing days was behind me and, that in order to stay involved with the game, I could volunteer for the USTA via the USTA Florida Section. Having served in many capacities with the Section, I then moved to the Section's Foundation, the giving arm of USTA Florida and served as its President. Currently as a Board member, I continue to see the need to give back to the game that has been so good to me … not just with my time but financially as well. The Section and its Foundation support so many good organizations that provide for the growth potential of the game. It truly is, "Changing Lives Through Tennis"!
What does giving mean to you?       
Giving back for me was continued when my kids were in high school. I became a volunteer Assistant Coach of both of their teams, each for 4 years. I had introduced them to a sport that they could play for the rest of their lives and wanted that to continue through competitive high school tennis. After graduation, they both continued playing in their college "Tennis On Campus" Program at UCF and now my dreams have been realized as my son and daughter-in-law are starting to teach the sport to our 2 grandchildren. Our whole family is involved in the game and I couldn't be more proud!
Why do you continue to give your time, talents, money, or more to your community?   
Even with as much as we've (the USTA Florida Section and Section Foundation) done to give back to the game, there's so much more that we can do!  The Foundation has a grant program for funding youth tennis programs, adaptive tennis programs for those with special needs, community tennis programs in economically challenged areas, along with facility assistance in the renovation, refurbishment, and building of quality public tennis facilities. We've given out almost $1.3 million since the inception of the program and we continue to uncover opportunities to help grow the game of tennis in Florida every day!
What would you tell others who are looking to start giving back?  Share a piece of advice that will help them get started?     
Every little bit helps! It's never too early to start giving back to the game! If you cannot give money, give of your time. If you don't have a lot of time, give what you can. The relationships that you build in giving will be with you for the rest of your life! A couple of sayings fit well here … Many Hands Make Light Work … and … The Whole Is Greater Than The Sum Of The Parts! Start today … it's never too soon!
Please share a favorite moment or story from when you volunteered or donated to an organization. 
I was very recently working for the USTA Florida Foundation promoting the Florida PLAY TENNIS license plate when a young women walked by our location. I recognized her and stopped her for a chat. It took a moment but she finally remembered me. She was a member of my daughter's high school tennis team that I hadn't seen in almost 13 years! She's still playing the game and at a very high level! In fact, she played at Stetson University before taking some time off to complete her master's degree. She's back in the game, playing competitively at the 4.5 level, probably soon to be 5.0.  So, what goes around comes around … it turns out that she very recently started to teach tennis at my club. I'm proud to think that even in a small way I had something to do with her love of tennis and, if I were to guess, she'll be giving back to the game in her own way in the not too distant future.
We want to hear your giving story!  Email info@ustafloridafoundation.com to be featured next.