Net Generation Kidz and Family Day at the Delray Beach Open Supports USTA Florida Foundation
By: USTA Florida Foundation Staff
Between 80 and 100 children and family participants took the saying "a family that plays together stays together" to heart during USTA Florida's Net Generation Kidz and Family Day at the Delray Beach Open on Sunday, Feb. 16, 2020 in Delray Beach, Fla.
"What an incredible day of play we had," said Dustin Foreman, Tennis Service Representative for USTA Florida. "Despite the rain we had, we were thrilled to see so many players fill the courts for this community event."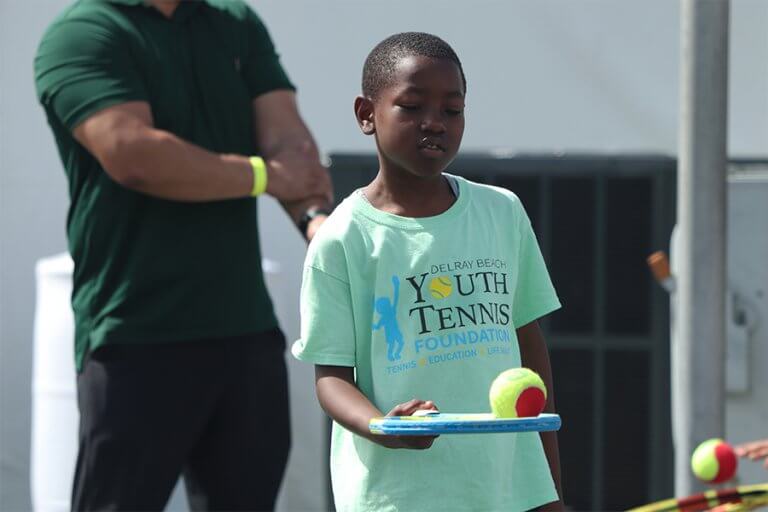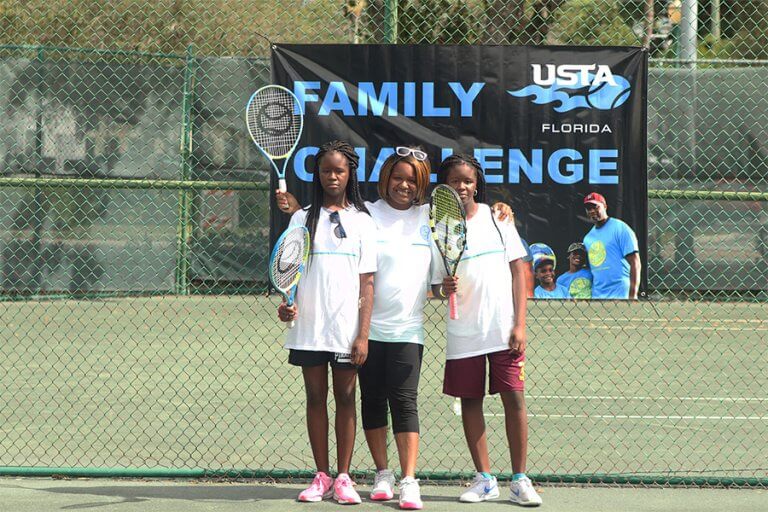 USTA Florida teamed up with the Delray Beach Open to host the family-themed play day that featured family-play courts, kids-play courts, and play for all abilities, levels and ages during the ATP World Tour event at the Delray Beach Tennis Center.
"USTA Florida is excited to encourage these family play days and events to introduce tennis to new participants in a format where the 'family unit' can learn the sport together," said Danielle Gooding, Director of Community Tennis at USTA Florida. "That precious hour or more of 'together time' is such a rarity these days. We're happy we can support those moments and at the same time show them how wonderful and easily accessible the sport is."
Such a fun time out on the courts to support changing lives through #tennis 🎾🥰 https://t.co/VqbqpM6prX

— USTA Florida Section Foundation (@ustafloridafndn) February 17, 2020
Participants received a Net Generation shirt and were invited to take part in the Family Doubles Challenge. Coaches and players from the Marjory Stoneman Douglas High School girls' and boys' tennis teams volunteered during the event.
"I hope experiencing the great game of tennis as a family helped create a bond that will encourage families to continue to play tennis together in the future," said Gooding. "Besides promoting family play, this together time also raised money for a good cause – the USTA Florida Section Foundation."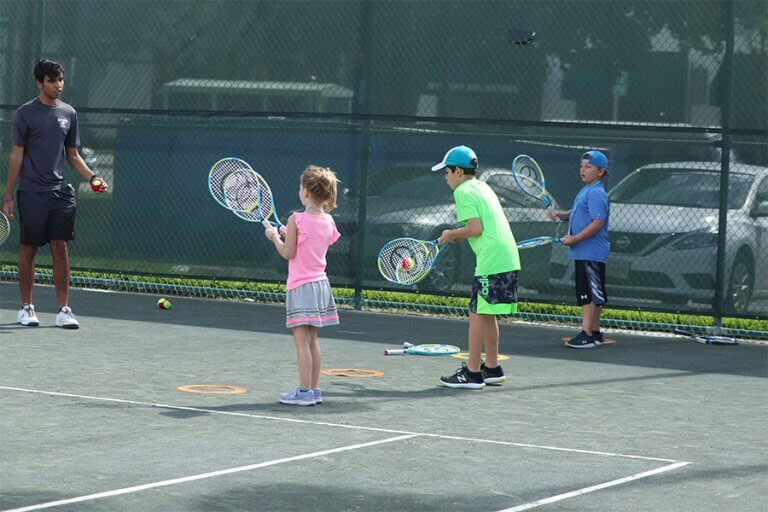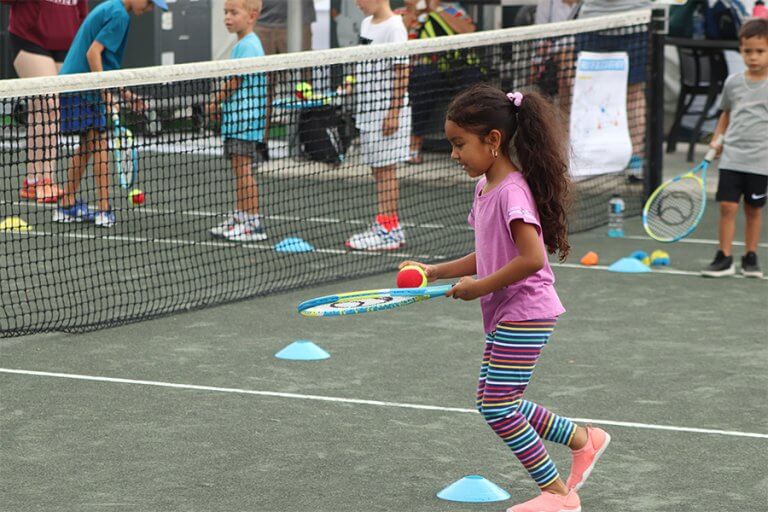 The event raised nearly $800 for the USTA Florida Section Foundation, the giving arm of USTA Florida. Since 2005, the USTA Florida Section Foundation has had a community impact of more than $1,600,000 through equipment and financial support for community tennis programs throughout Florida. The Foundation offers funding through grants to youth tennis programs, adaptive and wheelchair tennis programs, community tennis programs in economically challenged areas, along with facility assistance in the renovation, refurbishment, and building of quality public tennis facilities.
"The foundation is extremely thankful for the families who came out to help make a difference," said Foundation Executive Director Alexis Johnson. "These events are a great way for family members to connect through a fun experience while also providing opportunities to change the lives of others through tennis."
Looking for more ways to enjoy tennis as a family? Visit www.ustaflorida.com/familyplay to learn more about the opportunities offered.