Remembering Dedicated Florida Tennis Volunteer Susan Allshouse
Susan Allshouse of Boynton Beach, Fla., a long-time USTA, USTA Florida and USTA Florida Section Foundation volunteer, passed away November 5 at the age of 66.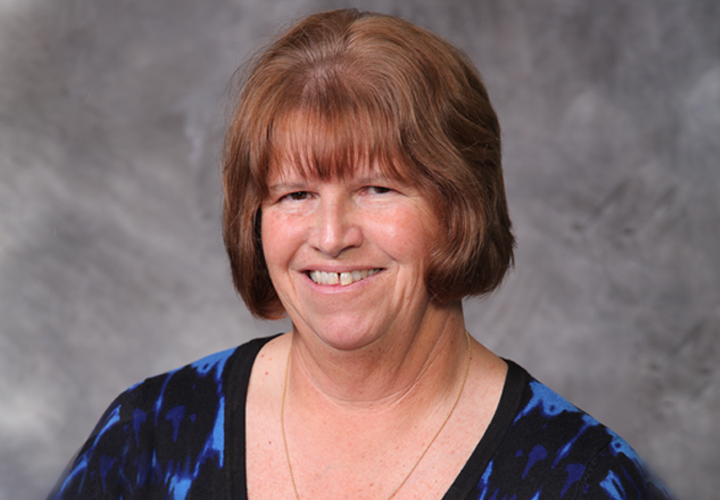 With a motto of "it doesn't matter what others are doing, it matters what you are doing", you can guarantee Allshouse was always doing something when it came to tennis. Her fervent dedication to the sport was instantly recognizable as part of her character to those around her.
"Susan gave freely of her time and her talent," says USTA Florida Executive Director Laura Bowen. "During her nearly two decades of volunteering for USTA, Susan served on the USTA Florida Board of Directors, the USTA Florida Foundation Board of Directors, the USTA Schools Committee, and was a long-time champion for Special Olympics and school programs. Our progress today in any of these areas is a credit to her work and tireless dedication."
From the most time-intensive efforts such as serving on the USTA Florida Board and various committees to working with Special Olympics athletes on court, nothing was beneath Allshouse when it came to growing the game.
"Giving meant everything to Susan," shares Nancy Horowitz, a 30+ year USTA volunteer who worked closely with Allshouse while serving on both the USTA Florida and USTA Florida Section Foundation boards. "She was true to volunteering and always cared for whatever she gave of herself. The joy of helping children and adults through tennis was something special. She made a difference all around."
Allshouse had been involved with the USTA Florida Section since 2003 and flaunted an extensive volunteer resume. She served four terms on the Board of Directors, was a member of the Community Tennis Council from 2005-2008, chaired the 10 and Under Tennis Committee from 2013-2014, as well as the Youth Tennis Council and the Youth Tennis Recreation Tennis Committee in 2015-2016; and was a member of the Volunteer Leadership Development Committee from 2011-2018. That may seem like a full workload throughout the years – but it is only part of the influence she had on the Florida tennis community.
"Susan impacted the entire state as a volunteer with her dedication, passion, and commitment to all phases and levels of tennis," adds Horowitz. "Susan was a true professional in everything she did – caring, respectful and always volunteering to help people become better."
That passion to help people become better drew Allshouse to the USTA Florida Section Foundation and its mission of "Changing Lives Through Tennis".
"Susan was a supporter of the Foundation literally from its inception," recalls Donn Davis, USTA Florida Section Foundation President. "When she became a grant reviewer a few years ago, she became passionate about the responsibility and was held up as a role model for other reviewers."
Her role expanded in 2018 when she became a Director, a role where she was a knowledgeable voice of reason for the Board of Directors. This month, she was slated to be confirmed as the Board's new Vice President for 2021-2022.
"She worked incredibly hard to share the USTA Florida Section Foundation mission of changing lives with tennis with all she encountered," says Foundation Executive Director Alexis Johnson. "She truly wanted to see us assist as many organizations as possible each year in the most meaningful ways possible."
Going beyond her work with the USTA Florida Section and Foundation, Allshouse was heavily involved with the national body of the USTA, most notably with the USTA School-After School Committee since 2013. Her volunteerism garnered her several awards, including the 2004 Florida School Volunteer of the Year Award, the 2006 and 2012 Florida CTA Volunteer of the Year Awards, the 2014 USPTA Florida/USTA Florida Division Service Award and the 2015 USTA Florida Female Merit Award.
"I immediately 'got on the bus' with my first experience volunteering in 2003 and saw the difference we could make," Allshouse said of her service in 2015. "After that it's been, 'What can I do to help?'"
The inspiration to start giving for Allshouse came from the culture of her youth at home and in school. To her, giving meant sharing what she had an abundance of – time, money and talent. She wanted to change the world, even in the smallest ways, both on and off the tennis court.
"By volunteering directly with an organization like USTA Florida, you may get the chance to work with the individuals you are helping," Allshouse shared in 2018 when asked what advice she would give others looking to get involved. "You'll touch lives as you help those in need, and they will truly appreciate the time you spend with them as your time is one of the most valuable gifts you can give. Working with people can be an especially rewarding opportunity as you'll be able to see the impact your service has had, recognize the difference you are making in each individual's life as you get to know them and build valuable relationships."
Those valuable relationships were built by Allshouse across Florida, but some of the most meaningful were found closer to her home in Boynton Beach. A former professional player and certified teaching professional for more than 30 years with the United States Professional Tennis Association (USPTA) and the Professional Tennis Registry (PTR), Allshouse was the managing director for Palm Beach Tennis Associates Inc. and served as an instructor for private and group programs in South Florida. She was also actively involved in all aspects of community tennis throughout Palm Beach and the Treasure Coast, working as a trainer and mentor for the local school programs.
"Susan was a pleasure to work with both on and off the court," shares USTA Florida Tennis Service Representative Dustin Forman. "She was a beloved teacher on the court, due to her proficiency in the material, and most importantly her passion to spread the love of tennis to the participants."
One of Allshouse's true passions was volunteering with Special Olympics Florida. She devoted a tremendous amount of time to the organization because she wanted to provide people who normally didn't have the chance to play sports with those opportunities, and to quote Allshouse, "to give the people who were told they couldn't a chance to prove everyone wrong".
"She was a passionate Special Olympics volunteer who took tremendous joy in working with our athletes and coaches. We are saddened by her passing, but, today, we celebrate her legacy," says Sherry Wheelock, President and CEO, Special Olympics Florida.
Allshouse's devotion encouraged her to become a Special Olympics Florida certified trainer for athletes and coaches and led to her serving as Tournament Director for district, area and state games for more than a decade.
"Susan was that trainer who loved being able to have a platform to share her wisdom, passion, and experiences," says Forman. "What I will remember most about the time I spent with Susan at trainings is the passion she would show, how prepared she always was and the attention to detail she had for every aspect of the trainings.  Due to this, she was able to provide the highest quality of trainings. She found a platform and used it to make our industry a better place."
"For Miami Special Olympics, we would do three days of training to prepare the athletes and make sure they were comfortable in knowing what they would be doing for the county and state games," adds USTA Florida Tennis Service Representative Cathy Nordlund. "Susan was a true leader. It was never about her, but how she could help you. She influenced so many children and Pros with her love of tennis and teaching."
There is no question that Allshouse's deep commitment to tennis resonates throughout USTA Florida and the USTA Florida Section Foundation. She was passionately persistent in helping others fall in love with the sport of tennis, just as she did during her lifetime. Introducing others to tennis and giving back to the game were some of her core values. She was known for developing close relationships with everything who shared her passion for tennis education, and at any given chance would talk about how proud she was to be part of an ardent team of individuals working to expand the sport. She touched the lives of many athletes, tennis professionals, volunteers and staff members throughout her years – all because of her eagerness to give back to the sport that gave her so much.
"It is very likely my path would have never crossed with Susan had it not been for USTA Florida," discloses incoming USTA Florida President Dana Andrews. "I did not know her except to say hello at meetings. She and I shared an hour car ride to the airport after one of the USTA annual meetings, and I was able to learn about where she grew up, how she started playing tennis, and then giving back to tennis. The 'hello' had become a friendship. I encourage everyone, whether it is volunteering or another passion you may have, to consider serving because you will be enriched by the people that are put in your path, just as I was with Susan."
USTA Florida extends our deepest sympathies to Susan Allshouse's family, friends and colleagues. If you would like to honor her memory, her family has asked that donations be made in her name to Special Olympics Florida. To do so, visit give.specialolympicsflorida.org/support.