Serving Up Time, Talent & Treasure: Austin Bloom
The USTA Florida Section Foundation is governed by a volunteer Board of Directors with a wealth of experience, tremendous passion for sharing the love of tennis, and a big heart for helping people across the state. Get to know them a little better and learn what moves them to dedicate their time, talents and financial support to changing lives within Florida.
Who: Austin Bloom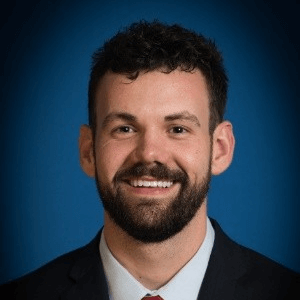 Incoming Board Position: Treasurer
Hometown: Oviedo
What drew you to continue your time as a USTA Florida Foundation board member?
I was initially drawn to the USTA Florida Foundation as it provides an opportunity to positively impact local communities across the state through the power of sport. Having now seen firsthand the Foundation's continued efforts to be an integral part of the community, in conjunction with the focused endeavors designed to create positive change, I am incredibly honored to have an ongoing role with the USTA.
Who has inspired you in your life?
Throughout my life, and on a variety of levels, my parents have been a huge source of inspiration.
What about USTA Florida Foundation's mission and work really motivates you?
What drew me to the USTA Florida Foundation, and what continues to motivate me today, is the Foundation's mission to unify people through sport. The platform provided by sports to allow everyone to participate, regardless of what they may or may not have in common, is incredibly powerful. To see the positive impact that the Foundation has had on so many is extremely humbling and rewarding.
What do you want to accomplish in your next two years on the Foundation Board of Directors?
Over the course of the next two years, I would like to see the Foundation continue to expand its reach across the state. Through continued awareness and new partnerships, I strongly believe that the Foundation can change many more lives through tennis.
If you had one extra hour of free time in a day how would you use it?
Any day that offers an hour of free time is an hour that I would spend outdoors. I enjoy a myriad of outdoor sports and there rarely seems to be enough time to participate consistently in each.
Would you rather have a rewind button or a pause button on your life?
A pause button. Taking a moment to put things in perspective and really appreciate everything that's going on is something I tend to lose sight of.
If you could visit any place in the world where would it be and why?
I would head toward the mountains. I enjoy hiking, fishing, and nature. I have had the pleasure of doing this in Germany, Canada, and various places in the U.S. I am never disappointed and always leave feeling rested and renewed.
Would you rather be without internet for a week or without your phone?
I think I would rather be without my phone for a week as with its absence goes group texts and last-minute work tasks.