Serving Up Time, Talent & Treasure: Judy Foster
The USTA Florida Section Foundation is governed by a volunteer Board of Directors with a wealth of experience, tremendous passion for sharing the love of tennis, and a big heart for helping people across the state. Get to know them a little better and learn what moves them to dedicate their time, talents and financial support to changing lives within Florida.
Who: Judy Foster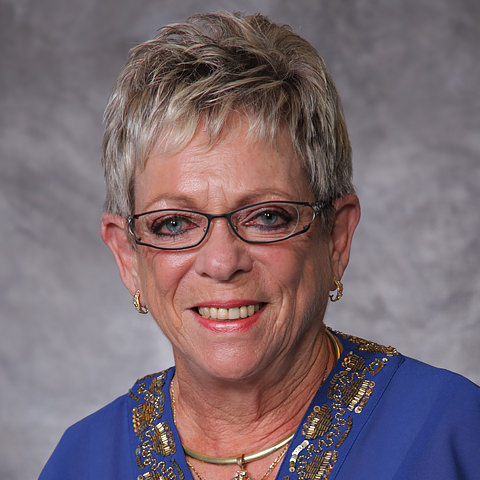 Incoming Board Position: Secretary
Hometown: Clearwater
What drew you to continue your time as a USTA Florida Foundation board member?
Many of the Foundation's plans and goals have either been canceled or postponed this year due to the COVID-19 pandemic, especially in the fundraising area. I want to have the opportunity in the next two years to not only achieve those goals but to successfully surpass them. I am excited that we now have a larger, more diverse membership on the Foundation's Board of Directors and am anxious to get to know those I do not know and work with all towards the Foundation's mission of "Changing Lives Through Tennis."
Who has inspired you in your life?
My daughter, Shannon. Shannon was my only child and passed away at the age of 19. The strength, determination and courage she showed throughout her illness and pain has inspired me to conquer many problems in my life. She stood as an example of how a young person can enhance their lives through tennis and show such a strong belief in the goodness of others. That is the reason why I am dedicated to working with youth tennis. The other person who has inspired me in my life is Nancy Morgan, a USTA Florida Hall of Fame inductee and past president of the Section. Nancy was the reason I first volunteered for USTA Florida. Her enthusiasm and dedication inspired me to become active with the USTA and take on many projects and positions to grow the game of tennis.
What about USTA Florida Foundation's mission and work really motivates you?
I know from firsthand experience how tennis can change the lives of those who get involved in the game, especially special populations. I started an adaptive tennis program at The Arc Tampa Bay, whose mission is to support and empower people with intellectual and developmental disabilities. Most of those The Arc assists are on some level of the autism spectrum. Through a grant from the USTA Florida Foundation, this program was able to hire a specialist and obtain equipment for the program many years ago – and it continues today. Teaching those with disabilities and seeing the smiles on their faces while playing adaptive tennis was a fulfilling experience. The players are testimony to how tennis has positively changed their lives.
What do you want to accomplish in your next two years on the Foundation Board of Directors?
I want to accomplish financial stability for the Foundation. To establish an investment policy and reserve fund to assure that funds will always be available for the Foundation to issue grants for tennis facilities and programs without fear of not having enough funds to do so. Also, I want to have a marketing plan that will successfully make the USTA Florida Foundation widely recognized throughout the State of Florida and beyond.
If you had one extra hour of free time in a day how would you use it?
I would use that hour to connect with family and friends with whom I had not been in touch as often as I would like to. Preferably, I would use the telephone rather than texting or emailing to make this contact more personal.
If you could visit any place in the world where would it be and why?
I would want to visit as many of the National parks in the United States as possible. Our country is so rich in natural resources and the parks are full of wonders. I've visited many foreign countries, but there is nothing to compare to the treasures we, as citizens of the U.S., have right at home.
Would you rather be without internet for a week or without your phone?
I would rather be without the Internet. My phone is a lifeline to my friends and family. There is nothing better than hearing their voices except, of course, seeing them in person. Zoom is good, but not everyone has access to that. Phone service usually is much more reliable than the Internet and a lot of people don't have Internet or can afford it.